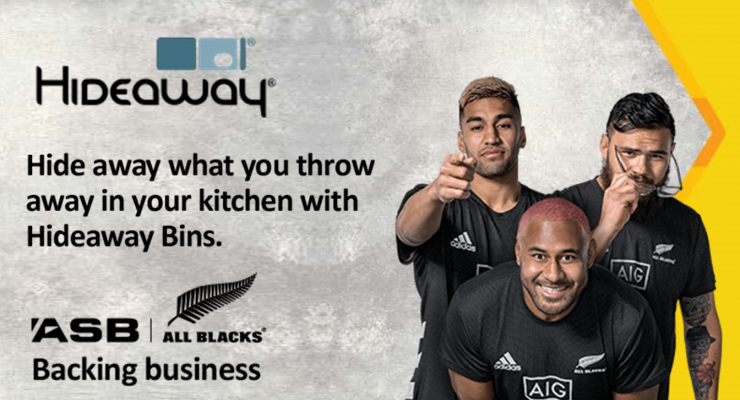 Hideaway Bins Star alongside Black Ferns
ASB Supports NZ Businesses with "Borrow an All Black" Campaign
ASB Bank donated New Zealand Rugby sponsorship to help kickstart small business coming out of COVID Lockdown. The "Borrow an All Black" campaign provided advertising packages featuring the players from all three national teams to promote 100 SMEs across New Zealand.
Hideaway Bins was really excited to be one of the lucky recipients of this generous support package from ASB. To see more about the campaign, see https://businesshub.asb.co.nz/all-blacks-gallery
Behind the Scenes
A few lucky members of the Hideaway Team got to join the black ferns during filming of the main video advert and it was a great experience to be rubbing shoulders with such elite kiwi sports people.
Some of the Hideaway Team in front of a billboard on Auckland's North Shore featuring the All Blacks and Hideaway Bins.